Beyond testing
Our track record of large scale enterprise software testing and the whole development process enables us to bring your company to the next level of maturity
Request a Proposal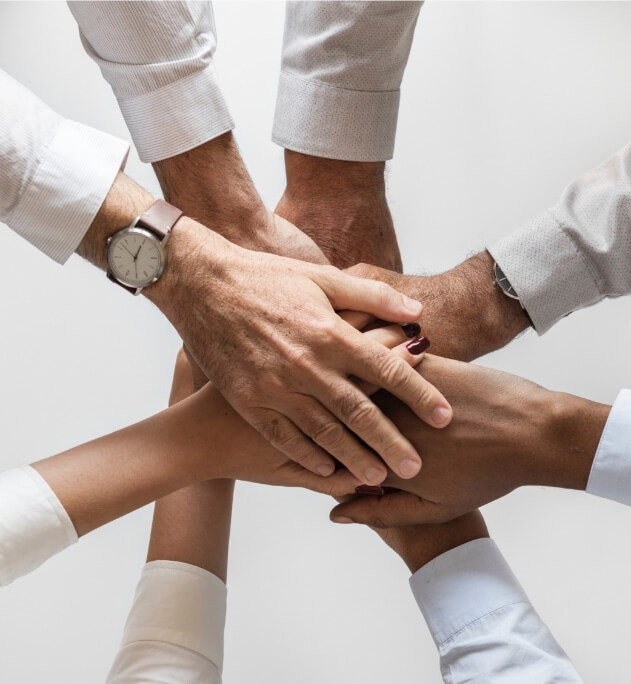 WHY WE EXIST
Transforming software testing
Sixsentix is a leading provider of software testing services, visual analytics and reporting for DevOps, helping enterprises to accelerate their software delivery. Our unique risk-based testing approach provides business with unprecedented quality and transparency across software delivery projects for a faster time-to-market.
We enable scalability in software delivery through challenging the status quo continuously. The largest global banking, financial services, insurance and telecom companies from the Fortune Global 100 rely on Sixsentix to guide them on their transformation journey towards agility and DevOps.
OUR VISION
Our goal is to change the software testing and analytics market forever with our innovation and disruptive approach, which results from our unique mindset and culture, and help the clients reach the next level of their business regarding software quality.
Sixsentix in numbers
400+
valuable team members
6
countries in Europe and Middle East with our locations
9
cities with powerful Sixsentix teams
50+
clients served while nurturing a long-term relationship
100+
successful projects completed or in progress
10+
partners in our ecosystem
CLOSER LOOK AT OUR NEARSHORE CENTER
Sixsentix Nearshore Center Serbia Virtual Tour
Before you come to our offices and meet us in person, we would like to give you a sneak peek into our company atmosphere and our team through the Sixsentix virtual tour of the Nearshore Center in Serbia. Our user-friendly virtual tour will provide you with insights on our IT, Education, Consultancy Service, Marketing, People & Culture Department… but offer you also the glimpse into our company DNA. Welcome!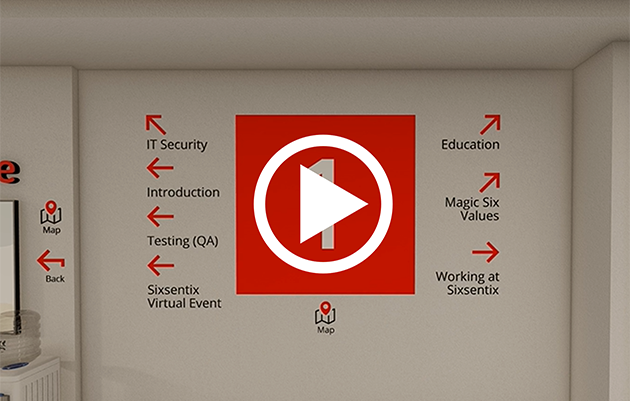 If you found this interesting and would like to dive deeper and find out more about our virtual tour, click on the button below.
MILESTONES
The story of our success
From the first idea of Sixsentix in 2009, through the foundation of the company headquarters in Zurich in 2013, to a powerful Group with multiple offices around Europe and Middle East that we are today, we have come a long way. But one thing never changes: our commitment to making a difference for our customers and putting software testing at the center of the DevOps process and digital transformation initiatives, which is the No1 imperative of today's successful business.
Our unique heritage defines who we are now and how we work.
2022
Managed Service expansion
Fortification of Sixsentix position in Middle East
New partnership with a large Asset Management provider
2021
Our new product: iTest - the AI-powered revolution in software testing
The first client in Serbia: a large telecom company
2020
Sixsentix has grown into an organization with autonomous units with leaders for every country. Our transition towards decentralized organization and flatter circular structure with reliance on local insight brought us an increased flexibility - we can adapt to change or make decisions quickly
Sixsentix Middle East is founded, with the opening of an office in Abu Dhabi, United Arab Emirates
2019
The first client in Germany: large digital marketing agency
Sixsentix Germany is founded - led by an experienced professional, one of the principal directors coordinating overall automation processes in one of the major players in the field of software testing
Sixsentix Poland is founded – strengthening our position in central Europe
2018
Sixsentix and QACube become a holding company SixCube Holding AG. This large-scale strategic investment enables expansion and growth, liquidity and further development
Sixsentix Named Among the Top 50 Global Brands by the Sillicon Review
Master Service Agreement is signed for one of the most powerful global banks in the market
2017
Sixsentix is named 33rd Fastest Growing Company in Europe by the Financial times
Sixsentix is named 3rd Fastest Growing Company in Switzerland by the Handelszeitung & Le Temps
2016
The first client in Abu Dhabi, UAE, is a major financial institution
2015
The first client in Austria is an IT service provider and a subsidiary of one of the largest financial services providers in Central and Eastern Europe
2014
Sixsentix Austria is founded and we expand our business to the new market
2013
New regional office in Serbia is opened in Belgrade, and Nearshore Testing Centre of Excellence is founded in Novi Sad
Software Agile Testing – SWAT Academy starts its operations and produces the first generation of Sixsentix testing experts
One of the largest and most profitable multi-national wealth and asset management companies becomes our first client
Sixsentix Switzerland is founded and becomes the company Headquarters
2012
Sixsentix Serbia is founded.
Filip Milikic, a successful key account manager with previous testing experience in global banks, turns his dream into practice and lays the foundation of Sixsentix
Let's do great things together